Reading
At St Dominic Catholic Primary School, we are dedicated to encouraging all children to be passionate about reading and writing. It is our intention to immerse pupils in the wonders of quality texts, and to instil a love for reading, a passion for discovery and a confidence to explore their imagination. We aim to create life-long readers, who are inspired through book talk and experiences of bringing the world of words to life.
Reading is of crucial importance and we adopt a variety of approaches to teach the necessary skills to read fluently and for meaning. We intend to expose pupils to a wide variety of texts giving them a rich and varied reading diet.
Latest News:
St Dominic's Scholastic Book Fair - Tuesday 14th-Thursday 16th June
We are looking forward to welcoming you on-site to peruse and purchase a variety of books for all ages. Every book bought will help to raise rewards for the school with Scholastic to purchase further books for our class and school libraries.
St Dominic's Scholastic Book Fair
Date: Tuesday 14th June- Thursday 16th June
Time: 3.00pm-4.00pm
Location: Under the canopy/grass area outside the school office. In the case of inclement weather, we will hold the fair inside the school hall.
Payment: All payments will be cashless and done via an online payment system.
St Dominic's Star Reads
We have recently launched our "St Dominic Star Reads" library initiative; we have compiled a list of books that we encourage pupils to read before leaving Year 6, and these can be found dotted around the library marked with a star on the spine of the book. Below is a poster created by some of our Year 6 pupils that was used to inform pupils.
EYFS/KS1 Author Visit: Alice Hemming
We were very fortunate to welcome author of 'The Leaf Thief' and 'RoboPop' to St Dominic's at the end of Spring Term. Pupils were able to enjoy an assembly with Alice sharing her books and also a drama workshop, where pupils participated in role-play and drama activities. Some of the children's work inspired by the visit can be found in our school library.
KS2 Author Visit: Piers Torday
We were delighted to welcome into school award-winning author Piers Torday who spoke to KS2 pupils about how we can use our surroundings as inspiration for our writing and how we can use what we read as models for our own writing. Following the assembly, pupils were able to have a "meet and greet" with Piers and ask any questions they had while getting their book signed. Additional signed copies of all Piers's books can be found in our school library and in each of the KS2 class libraries also.
World Book Day 2022
To celebrate 25 years of World Book Day, pupils came to school dressed as their favourite book characters - we had lots of amazing costume designs that reflected just how much St. Dominic pupils love the literary worlds they become immersed in. During the day, pupils re-designed the front cover of one of their favourite books read this academic year, and these were then combined to make 'year group recommended reads' which is on display in our library. We encourage our pupils to have a look at these for inspiration; they are able to peruse the recommendations on the bookshelves in our library or in their class library.
Throughout 'World Book Day' pupils were engaged in drama workshops led by Professor Pango Mango on the theme "The Power of Storytelling". All children from Nursery - Year 6 had a thoroughly enjoyable day participating in role play and choral reading to help bring alive their Fairytale/Traditional Tale they had been reading in class.
World Book Day 2022
Accelerated Reader
Parent Information- Accelerated Reader
Further Information -Accelerated Reader
Accessing Accelerated Reader at Home
Please click the link below to access our unique AR quiz page. Pupils need to log in using their own details to access their portal.
If you would like to find out which books are appropriate for your child, please click the link below: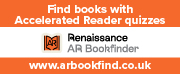 Progression of Skills
Please see attached a document that demonstrates how pupils at St.Dominic progress within the reading domains throughout each year. These domains are aligned with the quizzes pupils complete on Accelerated Reader once they have finished a book and also their STAR reading assessment they complete on Accelerated Reader that reviews their ZPD.
Progression of Skills for Reading, Years 1 - 6
Recommended Reading Lists
Please see below for recommended reading lists for each year group. If your child is unsure what to read next, please ask their class teacher who will be able to discuss book choices with them.